New Moon in Libra ~ October 6, 2021
4:05am PT/7:05am ET
Theme: Unification
By Andrea Dupuis
This week the New Moon in Libra is highlighting our relationships as Libra is the natural ruler of the 7th house, the house of partnerships – both romantic and business. It can also represent clients if you're a business owner as you enter into 'partnership' with them. 
It's possible we will experience profound shifts in this area of our lives this week, as it's time for a fresh new start in relationships. 
Libra is a sign connected to union, to coming together, to merging with others. As we travel along the zodiac, it's like a hero or heroine's journey. The 1st house is about the self, and by the 7th house, we are merging and integrating with others. We are ready to learn the lessons associated with union with others. 
In order to live in harmony with others, we have to learn the lessons of Libra. The archetype associated with Libra is that of the Lover and Partner. For this archetype, relationships are a spiritual path and the best way to evolve. The path of partnership asks us to constantly balance the wants of self and the wants of the other.  To choose unity over separation again and again.
We may find ourselves reflecting on relationships in our lives this week and deciding if they are the right fit, reassessing, and making room for more aligned connections. 
New Moon's are the most yin time of the month, a great time to go inward into reflection, meditation and contemplation. Without the light of the moon we can find ourselves feeling introverted, more inward focused and a little lost. 
This New Moon is especially potent as it's making a very direct conjunction to the planet Mars. Mars is really the opposite of the planet Venus that rules Libra. 
Venus, is one of the benefics – it represents love, money, enjoyment, luxury and enjoying the good things in life. Mars is very much the opposite energy – it's connected to war, to independence, to aggression and to making things happen. 
Mars is also an intense planet, and it's currently so close to the sun it's being burnt – in my view the energy of Mars is even more intense. We may have to look deep within ourselves, at our own inner warrior, our own rage, our own aggression and see where we can unify, where we can soften, where we can lay down our swords. 
The goal of Libra is never to separate but to come together as one. This week we may face themes related to this within ourselves and the collective. When we can unify within ourselves and accept both our Mars and Venus natures, we can start to see unity in the external. 
The impacts of a New Moon lasts until the next New Moon. 
New Moon Contemplations 
In what ways do I create a separation with others? 
How can I connect deeper with others? 
In what ways does separation cause me pain?
What do I ultimately desire in my relationships?
Who this New Moon impacts the most
Libra Sun, Moon, Rising
Scorpio Sun, Moon, Rising
Aries Sun, Moon, Rising
Leo Sun, Moon, Rising
Cancer Sun, Moon, Rising

---
New Moon in Libra Intention Setting Ritual 
Cleanse and purify your space by burning rosemary, bayleaf, cedar, sage or any herbs related to your heritage.
Sit quietly in meditation for 10-15mins, or do the Rising Woman Inner Child Meditation (download available in the RW bio).
Ask yourself the New Moon contemplations or simply "What intentions do I have for this lunar cycle (30 days)?"
Write down images, ideas and clarity that comes through.
Pull tarot or oracle cards asking "What can help me achieve these intentions?"
Close your ritual space with prayer, gratitude, whatever has you feel complete.
Note – don't take actions on your intentions until the Moon is visible again 2-3 days after the New Moon.
---
How this New Moon will impact you, based on your zodiac sign.
Instructions for looking up your Rising (Ascendant sign, Sun and Moon sign): 
Look at your Rising sign first, then Moon, then Sun
If you don't know your Signs, you can pull up your chart here.
Enter your info… and you'll get a chart. (Note you must have your accurate birth time to use your rising sign, even two minutes off can change it): 
The one on the right with letters 'ASC' is your Rising Sign, so look at that first, followed by your Moon Sign: ☽ and your Sun Sign: ☉
Rising, Moon and Sun Signs, areas this New Moon will impact you: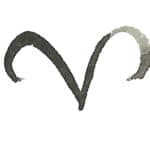 ARIES: Romantic partner, business partner, clients
TAURUS: Your service to the world, day job, enemies, your physical body, health, animals, daily routines
GEMINI: Lovers and romance, play, hobbies, fun, art, intellect, creation, children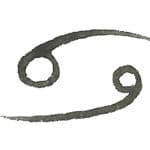 CANCER: Home, mother, family, emotional wellbeing, ancestral roots, the heart
LEO: Siblings, online business, general business, local life, relatives, short distance travel, writing, speaking, teaching, the mind
VIRGO: Self-worth, money, what you eat, your voice, possessions, skills and talents
LIBRA: Yourself, ego, how you present yourself to the world, your looks, identity
SCORPIO: Spirituality, your dream world, the past, pain and loss, isolated places such as hospitals, prisons and institutions, channelling
SAGITTARIUS: The greater network, large groups of people, acquaintances, community, social media, online communities, good luck
CAPRICORN: Work, self-employment, your career, public image, leadership
AQUARIUS: Father, gurus, spiritual community, foreign travel, blessings, your belief systems, spirituality
PISCES: Death and rebirth, the occult, big life changes and transformation, sexuality, inheritances, other people's money