Full Moon Total Lunar Eclipse in Taurus ~ Nov 8th, 2022
3:02am PT/ 5:02am ET
Theme: Balancing Transformation with Enjoyment
By: Andrea Dupuis 
This week we have the second of two back to back eclipses. This one is the stronger one, a Full Moon Total Lunar Eclipse in the sign of Taurus. This eclipse can be seen in most parts of the world at night. See link below for where to see it.
This eclipse is almost exactly conjunct Uranus, a planet connected to rebellion, unexpected turns of events, and unique occurrences. Uranus comes and shakes things up. When Uranus is involved, it's hard to predict what will occur. Undoubtedly big changes will take place. 
These changes are positive over the long term, even if they feel a bit unstable at first. Eclipse season, the weeks before, during and after eclipses generally create a sense of heaviness, chaos and feel like a build up of energy. Or we may feel more tired, nostalgic and wanting to rest and hermit. (Read more about Eclipses in our Eclipse Season Survival Guide)
This Scorpio/Taurus axis is highlighted intensely during this eclipse season. In our own lives, themes connected to these two signs will be prominent, especially during the Lunar Eclipse as it's a Full Moon. 
Full Moon's highlight anything below the surface as the Sun (our consciousness) reflects brightly on the Moon (what's under the surface). 
Where Scorpio is connected to transformation and the underworld, and can become obsessive about change, Taurus is connected to enjoyment, nature, and is grounded into an earth based reality of what is.
We are being asked to find balance in our lives between the constant pursuit of growth and simply enjoying life as it is.
We have to be careful not to get stuck in processing, and consciously appreciate the goodness that is present in our lives now. We need both of these energies in order to thrive – a willingness to go deep, combined with a commitment to enjoy the fruits of our life.
Eclipses bring fated and destined events since they involve Rahu/Ketu also known as the North and South Nodes of the Moon. These are calculated points which in our own charts guide us to our destiny. So you can expect big fated events to occur that you never saw coming. 
These changes are not something to be scared of, very often they are powerful and exciting new beginnings.
As with all eclipses it's not the best time to take big risks, go easy, go inward, contemplate, meditate, connect to your soul and hear the messages. The veil is thin and we are more connected to the spirit world. 
Download our Eclipse Season Survival Guide for More About the Do's and Don'ts for Thriving During Eclipse Season.
In Vedic Astrology this eclipse is happening in the Nakshatra called Bahraini, one of the 27 'lunar mansions'. Each mansion is ruled by a God. Bahrani is ruled by the God Yama, the "God of Death". This eclipse can bring about endings for many of us. 
These endings can be literal or figurative – perhaps we are ready to let go of an old relationship, or a pattern, or a friendship, or a project and we've been avoiding letting it go fully. 
The eclipse can come along and stir things up so we have no choice but to release it.
Eclipses aren't just about endings; they bring exciting new beginnings as well.
They can bring fresh new energy to relationships, projects, and the world. It's like it comes along and tills the land, revealing fresh soil underneath. 
As with all of life, there's perpetual endings and beginnings. An eclipse here helps us to create endings in our lives we may be avoiding. Bahrani is also represented by the symbol of a Yoni – representing birth and rebirth.
You'll feel this eclipse the most if you have Taurus or Scorpio placements (Especially Rising, Sun, Moon). Leo and Cancer are always impacted by eclipses since their ruling planets are Sun and Moon.
Learn to read your own chart and how each eclipse impacts you in our Level 1 Astrology Course…


---
If you'd like to know where in the world you'll be able to see this Eclipse, click here.
Past Eclipses in Taurus that may have similar themes:  
Lunar Eclipse in Taurus – November 19, 2021
Solar Eclipse in Taurus – April 30, 2022
If you want to look back at eclipses long term here's a link: https://www.astrologyzone.com/eclipse-dates/
---
Horoscopes For Each Sign – The area of life you can release something this Full Moon
If you do not know your Sun, Moon, and Rising sign, you can click here to generate your chart.
Look at your Rising Sign first, then Moon, then Sun.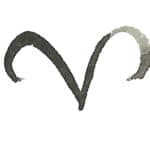 ARIES: Self-worth, money, what you eat, your voice, possessions, skills and talents 
TAURUS: Yourself, ego, how you present yourself to the world, your looks, identity
GEMINI: Spirituality, your dream world, the past, pain and loss, bed pleasures, isolated places such as hospitals, prisons and institutions, channelling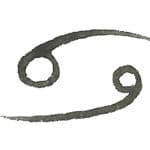 CANCER: The greater network, large groups of people, acquaintances, community, social media, online communities, good luck
LEO: Work, self-employment, your career, public image, leadership  
VIRGO:  Father, gurus, spiritual community, foreign travel, blessings, your belief systems, spirituality
LIBRA: Death and rebirth, the occult, big life changes and transformation, sexuality, inheritances, other people's money
SCORPIO: Romantic partner, business partner, clients
SAGITTARIUS: Your service to the world, day job, enemies, your physical body, health, animals, daily routines
CAPRICORN: Lovers and romance, play, hobbies, fun, art, intellect, creation, children
AQUARIUS: Home, mother, family, emotional wellbeing, ancestral roots, the heart  
PISCES: Siblings, online business, general business, local life, relatives, short distance travel, writing, speaking, teaching, the mind