New Moon Solar Eclipse in Scorpio ~ October 25, 2022
3:49am PT / 6:49am ET
Theme: Embracing Transformation
By Andrea Dupuis
Scorpio is a water sign, yin in nature, yet more like big choppy waves than a gentle smooth lake. We may feel ourselves swimming in some deep or more challenging waters emotionally this week. 
Scorpio rules the 8th house – the house of death and birth, the occult, and big transformation. Don't be surprised if you find yourself in a big life transformation this week. 
Scorpio is a sign of big emotions – it's ruled by Pluto so these emotions are amplified. It's co-ruled by Mars so there's a tendency during this season to feel restless, to feel agitated by these emotions and the world around us. 
With an eclipse in Scorpio we are being asked to dip into the underworld – this can mean we may experience more intense emotions such as sadness and moodiness. This will be most prominent for Scorpio, Cancer and Leo Sun Moon or Rising.
This Eclipse is with Venus – Sun, Moon, Ketu and Venus all in Scorpio. Scorpio energy is very high right now. Our psychic abilities may be enhanced. 
The highest exemplification of Scorpio is as the grand alchemist – Scorpio is never afraid to dive deep into the depths and turn the pain into goodness.
They dive into the depths and come out transformed, new. This process of death and rebirth can occur this week. 
New Moon Contemplations 
What needs to die in your life? It can be patterns, relationships, old ways of being 
What's ready to be birthed? What are you clinging to?
Where are you not willing to make room for the new?
The deeper we can go into ourselves, the lighter we will come out. 
This week: rest, relax, go easy. Be careful around the eclipses, pay close attention to your thoughts. In ancient astrology they warned to watch your thoughts during eclipse time as they could stick long term. It's not a time to take big risks. It's a deeply spiritual time to contemplate your life, journal, pull cards, be in ceremony, sleep… 
Mediate, go deep into yourself. Cocoon, rest, go slow. Honour your feelings. You will come out the other side brighter. 
We also have Venus in conjunction with this eclipse to lighten the heaviness.
Overall this is a softer eclipse than the one coming up on November 8th. 
Scorpio is connected to Kali, to Pele, she is the dark goddess. She isn't scared of her own internal world or facing themes of death and rebirth. She celebrates the natural cycles of life. She isn't afraid to dive deep into her pain.
As the saying goes, 'if you're feeling it, you're healing it".
Download our Free Eclipse Survival Guide to Discover the Do's and Don'ts for Thriving During Eclipse Season.
Who this New Moon impacts the most:
Scorpio Sun, Moon, Rising
Cancer Sun, Moon, Rising
Leo Sun, Moon, Rising

---
How this New Moon will impact you, based on your zodiac sign.
Instructions for looking up your Rising (Ascendant sign, Sun and Moon sign): 
Look at your Rising sign first, then Moon, then Sun
If you don't know your Signs, you can pull up your chart here.
Enter your info… and you'll get a chart. (Note you must have your accurate birth time to use your rising sign, even two minutes off can change it): 
The one on the right with letters 'ASC' is your Rising Sign, so look at that first, followed by your Moon Sign: ☽ and your Sun Sign: ☉
Rising, Moon and Sun Signs, areas this New Moon will impact you: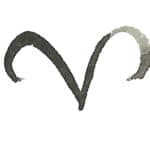 ARIES: Death and rebirth, the occult, big life changes and transformation, sexuality, inheritances, other people's money
TAURUS: Romantic partner, business partner, clients
GEMINI: Your service to the world, day job, enemies, your physical body, health, animals, daily routines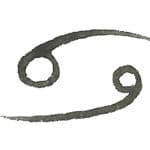 CANCER: Lovers and romance, play, hobbies, fun, art, intellect, creation, children
LEO:  Home, mother, family, emotional wellbeing, ancestral roots, the heart
VIRGO: Siblings, online business, general business, local life, relatives, short distance travel, writing, speaking, teaching, the mind
LIBRA: Self-worth, money, what you eat, your voice, possessions, skills and talents
SCORPIO: Yourself, ego, how you present yourself to the world, your looks, identity
SAGITTARIUS: Spirituality, your dream world, the past, pain and loss, isolated places such as hospitals, prisons and institutions, channelling
CAPRICORN: The greater network, large groups of people, acquaintances, community, social media, online communities, good luck
AQUARIUS: Work, self-employment, your career, public image, leadership
PISCES: Father, gurus, spiritual community, foreign travel, blessings, your belief systems, spirituality