Full Moon in Libra
April 5/6 2023, 9:34pm PT / 12:34am ET
Theme: Conjunction brings healing & blessings
by Andrea Dupuis
This Full Moon takes place in Libra, opposite a beautiful and profound conjunction of Jupiter and the Sun. At the time of the Full Moon they are 4 degrees apart, and will be fully conjunct on April 11th. 
This conjunction creates a Sun/Jupiter Cazimi. The word Cazimi means 'in the heart of the sun' and occurs when a planet is 1 degree away from the Sun. It means the rays of the Sun shine the frequency of the other planet out. In this case it's Jupiter. So it's quite a rare and magical time, especially for the few days surrounding it. We may feel a deep sense of excitement, optimism and possibility. 
This conjunction brings blessings, as the Sun and Jupiter are considered good friends in astrology as they harmonize and help each other out. The light of the Sun helps to shine out the blessings of Jupiter into the world. The Sun is also in its exaltation or 'happy place' in Aries, giving an even stronger boost to the beauty of this alignment. 
At the same time, this conjunction is also connected to the minor planet Chiron – considered the Wounded Healer. This conjunction between the Sun, Jupiter and Chiron can lead us to finally and completely heal any core wounds we've been stuck in for a long time! If there's something you've been wanting to put in the past and move forward completely, the planets are supporting you now. 
If you've had long standing patterns you just can't seem to shake – you can use the energy around this Full Moon to welcome and enhance the healing energy. Jupiter is called "The Guru" in Vedic astrology and is the ultimate spiritual teacher. The messages, synchronicities and insights you get now are extremely important. Take note of them.
Chiron is where our greatest pain point is in life, yet it's where we are the most capable of helping others. This 'core wound' may feel amplified near this full moon and in the weeks surrounding it. The purpose is for you to deeper understand what these wounds are in order to heal them. You can't heal what you don't recognize.
This healing blessing is likely to be experienced wherever Aries is in our chart. (See your Rising Sign below for your area of blessing.)
Alongside this important conjunction, we may feel a sense of renewal and gain insight into Libra matters this week. 
In archetypal astrology, the archetype associated with Libra is that of the Lover and Partner. For this archetype, relationships are a spiritual path and the best way to evolve. The path of partnership asks us to constantly balance the wants of self and the wants of the other. 
This is the highest teaching of Libra – to learn to handle the ups and downs of relationships and to balance the challenges and blessings. 
This Full Moon is also related to relationships as Libra is the natural ruler of the 7th house, the house of partnerships – both romantic and business. It can also represent clients if you're a business owner as you enter into 'partnership' with them. 
It's possible we will experience profound realisations in this area of our lives, as it's time to be illuminated in this area of our lives. Of course so much depends on your personal chart and where Libra is. Nothing in astrology can be generalized, we suggest you learn to read your own chart so you have deeper insight into how each transit impacts you uniquely.
Here's some questions that may support your healing around this Full Moon:
What has been the biggest hardest pain point of my life so far? 
In what ways, if any, has this pain been a blessing?
What good can come from this pain? 
What blessings do I suspect are just around the corner for me?
Who This Full Moon May Impact the Most:
Aries Sun, Moon, Rising
Libra Sun, Moon, Rising
Leo Sun, Moon, Rising
Sagittarius Sun, Moon, Rising
Pisces Sun, Moon, Rising
Eclipse Season is Coming…
As eclipse season heats up with our next lunation being an eclipse in Aries on April 19th. we may start noticing big shifts starting to take place, feeling like we are on unstable ground, and wondering what the heck is going on. 
Eclipses bring the most profound endings and new beginnings. For this first eclipse and leading up to it, spend much time in nature, earthing yourself, feet on the ground, enjoying the simple pleasures of life like wine, good food and all the earthly delights. Stay attuned with the physical world around you and stay off news and social media as much as you can. Really enjoy the world in front of your eyes. 
Read more about Eclipses and the Do's and Don'ts During Eclipse Season in our free Eclipse Season Survival Guide.
---
Journaling Exercise to Access Your Higher Self/Intuition 
Here's a free writing exercise to connect with your deeper answers and connect with your soul, guides, higher self (whatever you like to refer to it as)
Take some time to get in connection, peace and quiet. Even 5 minutes of quiet meditation beforehand is so valuable. 
Take out a journal and pen 
Allow yourself to ask "What does my soul need to know today?" and start free writing
You may notice many voices coming up – some are your mind, others are your higher self, start to see and feel the difference between the voices
This is an ongoing practice, and I recommend you do it daily for a while to really get the clear messages

Read back on what you've read and acknowledge you have all the answers within you!
---
Horoscopes For Each Sign – The area of life you can receive a blessing during this Full Moon and Conjunction…
If you do not know your Sun, Moon, and Rising sign, you can click here to generate your chart.
Look at your Rising Sign first, then Moon, then Sun.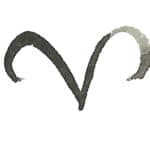 ARIES – 1st House Matters: Yourself, ego, how you present yourself to the world, your looks, identity
TAURUS – 12th House Matters: Spirituality, your dream world, the past, pain and loss, isolated places such as hospitals, prisons and institutions, channelling 
GEMINI – 11th House Matters: The greater network, large groups of people, acquaintances, community, social media, online communities, good luck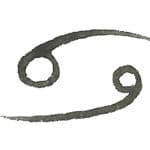 CANCER – 10th House Matters: Work, self-employment, your career, public image, leadership  
LEO – 9th House Matters: Father, gurus, spiritual community, foreign travel, blessings, your belief systems, spirituality
VIRGO – 8th House Matters: Death and rebirth, the occult, big life changes and transformation, sexuality, inheritances, other people's money
LIBRA – 7th House Matters: Romantic partner, business partner, clients
SCORPIO – 6th House Matters: Your service to the world, day job, enemies, your physical body, health, animals, daily routines
SAGITTARIUS –  5th House Matters: Lovers and romance, play, hobbies, fun, art, intellect, creation, children
CAPRICORN – 4th House Matters: Home, mother, family, emotional wellbeing, ancestral roots, the heart  
AQUARIUS – 3rd House Matters: Siblings, online business, general business, local life, relatives, short distance travel, writing, speaking, teaching, the mind
PISCES – 2nd House Matters: Self-worth, money, what you eat, your voice, possessions, skills and talents 
---