Photo by @ivan.starcevic96
The Full Moon in Leo January 20, 2019 (9:17pmPDT) is a Total Lunar Eclipse. It is also a Super Moon, meaning that the moon is brilliantly-big alongside us in its closest proximity to Earth.
Wolf Moon. Old Moon. Super Blood Moon.
Man in the Moon? Tonight, our tide-keeper will flush with Blood. As the Earth moves between the Sun and la Luna, we cast our shadow on the Moon's face. This shadow is rust-red, and can be seen with naked eyes in clear skies.
[This Eclipse will be visible in Totality from North and South America, Europe, and Western Africa. The Eclipse will begin at 6:36pmPDT, be exact at 9:12pmPDT, and complete by 11:48pmPDT.]
A Blood-dipped Moon appears in our shadow.
During this Lunar Eclipse, our shadow-selves are reflected. Notice and feel. What monsters reside in our midst? What shadows are emerging on this mid-season night? To what else can we awaken?
Eclipses represent a process of spiritual digestion. Ancient cultures shared lore of the heavenly bodies eating one another. The Sun and Moon co-consumed by their dance with Earth; early humans watched as their main sources of light and life dim and fade. Would they be rekindled? Was life now over? Was this a death or a birth? There is another option that lingers at the portal between both gates. Life as we knew it is gone and now begins again.
Rebirth.
Life constantly dies to be reborn.
Despite what kinds of fears may arise during eclipses, their process is inevitable.  Shadows emerge to forward our progress. This Eclipse stimulates our growth by leaps and bounds. It launches us forth – horizontally. Non-linearly. Propelled by a network of mycelial squiggles, we amplify into the consciousness that wills us to inhabit it now.
In May of 2017, we started a journey as the Nodes entered Leo and Aquarius. We were Eclipsed in August 2017, February 2018, and July/August 2018. What stories have been running throughout that time? This Eclipse means to culminate and close those journeys – initiating us into a path of fate of a different flavor. We get to integrate the gifts of Leo-Aquarius and funnel them towards Cancer-Capricorn.
The Moon, our memory-keeper, reveals a red-tinged interruption to the status quo.
These last three weeks have been attempting to change our course. To steer us more in line with fulfilling our potential and purpose. They have had us looking back at the past to clean up our future. Perhaps you have been energized by the potency of maturation and reaching towards your own definition of success. Or perhaps you've been crushed under the weight of burdens; realizing the obstacles and habituations that perpetually trip you up on the path to mastery. Rubbing up against the pressures, stresses, and latent fears that hold you back.
All good information.
Habits may be familiar, but that doesn't mean they are natural. Many of our habits come from conditioning, which keeps us confined. Do things differently. Old paradigm and new paradigm have been grating against one another in a friction that produces a spark.
"Progressive evolution draws you through all your mistakes into all that can be." – Elias Lonsdale
This is a turning point. Synchronicities are on high.
Moments are irregularly sized and shaped, impossible to grasp how they fit together. Sometimes we envision our path as a straight line, 5-year plan type of deal. Linear progress, black and white thinking…This Eclipse will upend such wearisome notions and launch us beyond binaries into the medicine of futures.
Why so serious? If it's boring or demanding, confront it. Overthrow the tyranny within. Break hierarchies into collaborative fields and make them barter. Disrupt stagnant proceedings with uproarious laughter. Shimmy and shake into freedom.
Soulful Anarchy. Beloved Chaos. Sublime Breakthrough.
Adapt. Business is NOT as usual. We won't prosper if we keep recreating authoritarian monarchy. We will flourish if we crown our own hearts and step into our lives as Creators. We need to submit to the futures we can't logically perceive, allowing them to electrify us with their brutally refreshing honesty. Our futures are here and now – we live them, even if we can't define them. Contact your future self through this meditation here.
Empires crumble, and people are left in their wake. Majestic people. People like children. People with gifts. People with resilience. People resplendent with inborn creativity.
It's Us. New-Earth builders. Art-makers, placing all our attention on the reinvention. Disentangle from the broken and get to tinkering. Self-discovery through the prism of community; and the talents that are needed for us all to carry forth.
We aren't celebrities. Nah. We are literal STARS populating the planet, shining in unique and brilliant ways. The multitudinal light of our gifts so powerful it warms the hearts and feeds the fires of our allies. Our job is to be ourselves, embrace our true nature, and free our expression that our spirit can flow through without inhibition. Be generous in your luminosity.
We are changeful luminaries.
We change the world by being ourselves in pleasure, laughter, and play. Be yourself; natural, spontaneous, and enjoying everything.
If God is Change (Octavia Butler), this Moon asks us to live our Divinity. More than matter, we are crystalline containers for the liquid light of Love. Take your special gem shape. Make way. Make fun. Wings wide, let Love ride through you elaborately, expanding your soul voyage to further horizons and new fields of vision.
Join Intuitive Astrologer Virginia Rosenberg in an online Eclipse Circle to make the most out of this incredible time.
Read Full Moon Lunar Eclipse Reports for your Sun and Rising Signs Below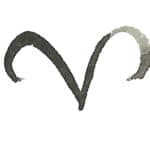 Aries: I am who I've always wanted to be.
After 7 or 8 years of instability, rebellion, and the search for my true-identity, I am coming down to Earth. I found my freedom, and now I stand up for myself. I stand on behalf of myself today, myself in the future, my family, and my community. I am full of fire. Fire illuminates. Desire can point the way. While I know I easily spark and the flames sometimes quickly extinguish, on this eclipse I am determined to persevere. I commit to my career, my profession, my mature path of leadership – and the family I love. I understand the importance of leaving a legacy. Boots on the ground, I'm making measured movements towards my mission. I won't be left out in the cold where I am going. My kindred spirits embrace me the more I walk my truth and fulfill my capacities.
Taurus: I embody change.
The Earth is changing all the time. Constantly being shifted by influences. How remarkable that this big body I live on, that seems so solid and steady, is in a perpetual state of flux? I am like that, too, for I am Earth. Everything is rocking and shifting and rolling, and I am learning to let go. I am getting a better look at my shadow self, my entanglements, my deepest psycho-emotional attachments. I am taking steps towards self-development and further discovery. My home is changing. My work is changing. Who I know myself to be may be completely different soon. And when that happens, I'll simply learn to know myself again. As a stranger, and then a friend. I love change. It looks beautiful on me and my life, just like it does on the Earth.
Gemini: I learn from others about riches.
My voice has always been powerful, but these times are helping me uncover even more of those gifts. I choose to speak affirmatively and honestly about my vulnerabilities and how they are transforming me. I am working on changing my mind – not flippantly as in having a short attention span – but by investigating my own latent thought patterns and inherited fears. I am uncovering traumas and addictive tendencies when it comes to money, stuff, and intimacy. The way I think about resources is shifting. I'm learning varying methods of give and take. Exchanging currency is finding new meaning. I am realizing myself as a distributor. I know that as I get more free within my psyche and my assets, I will be opened to a lot more joy. This will allow me to connect to others and I will enjoy people even more than usual. Something to celebrate!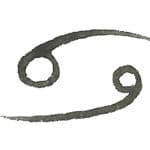 Cancer: I am worthy of all the love.
This Eclipse is taking me deeper into myself and my primary relationships. I am orienting now towards the future and what I need to be creating. I may not have been completely honest with myself or my partner(s) about future necessities, and this Moon gives me a chance to change that. I am learning to value things differently, in a way that feeds my own happiness. I am seeking places where I can transform. There are some things I try to hide, even from myself, and I am seeing those things more clearly now. This is a busy year for me, but I will prioritize my health and surrounding myself with communities and activities that remind me of my truth so I can live that and share it with my loved ones. I know that will lead to a fulfilling life.
Leo: I am a STAR.
I am a new chapter of identity; I am inhabiting my future self. There are great changes awaiting me in my career and profession that could not be fully experienced until I stepped into this person. I am ready to show different facets of my personal expression. The ways that I am in relationship to others will inevitably change to fit the new pathways opening up for me now. I feel that I've completed a major cycle of growth since April 2017. I celebrate that, and embrace more self-love in all that I do. It is important that I get organized, so I've been working hard to establish solid plans to support the goals I feel driven to accomplishing in times ahead. I am preparing myself for more exposure and coming-out, because my creative energy is off the charts this year and I'm going to do something great with it!
Virgo: I am at ease.
I am making joy a practice. I am seeing the ways I want to weave play into everything I do. I am booking out my schedule with things that I love for the year ahead. This is how I take care of my health; by making sure time off is in the calendar. By having things to look forward to. I see disappointment and overwhelm as opportunities to slow down and reflect. I am ready to cleanse my energies. I notice my tendencies to focus on what needs to work better, and I allow that to be an invitation to become even more present. I am learning so much through my personal life, home, and family. I am finding ways to become more secure and more expansive within my own being.
Libra: I am more myself than ever.
I am ready to create from a deeper place of truth. I am ready to know myself more than I ever have before, in ways that I have not yet been able to access. I accept that all the unlinking that has happened for me recently is truly setting me free. I allow my body to adjust to this feeling of being untethered, and I nourish myself deeply in this climate of personal change. I recognize that people in my past and my family may not have been able to truly accept me for who I am. I bless the opportunities I've been given to learn to accept myself and surround myself with others who reflect my awesome cosmic light. My networks and social groups are crucial to my expansion, and I have no doubt that I will stay afloat. I am supported by my people, as well as my own creativity. I am learning a lot. I am writing and teaching and thinking my way through all the shifts.
Scorpio: I am a powerhouse.
I am ready to let my creative pursuits be the conduit through which I earn my income. The more I tap into what I genuinely love, the more money I make. I can feel that this year is big for me in terms of profession. I am putting myself out there and not shrinking back. I can feel my power and I smile to myself and allow it to pour forth. Knowing that when I express myself and live from my power, I give others permission to do the same. I know my offerings are generous and come from the heart. If relationships change, it is because I'm being prompted to move further into my truth. New contacts will arise who better fit my lifestyle now. I am a huge spirit and a whole person. It's a lot – and anyone who gets a taste of me is lucky.
Sagittarius: I allow fate to give me blessings.
I feel touched by good fortune. I am a lucky duck. I love myself and the seeker that I am. So many life lessons I signed on for. Who else is as fortunate to get to learn and experience as much as I? I would like to give myself a giant hug! If only the whole world itself could hug me, I would be delighted. Maybe the whole world can hug me. I will ask for that. I will imagine it. I am learning great lessons and discovering more things. Lessons in how to be more resourceful. How to be in my power. How to keep showing up and seeing things in a different light. I am confident that if I have come this far, I can certainly go farther. If I ground myself, keep centering in my intrinsic worth as a human, and stay curious about what's next, I can hug the whole of life to my bosom.
Capricorn: I am creating new ways of relating.
My role is shifting inside my relationships. I allow things to take different form, even if it's uncomfortable or unfamiliar. Ultimately, it will be good for me and the ones I love as I find more of myself over time in different style relational containers. I am letting myself unwind and unravel. Releasing some faulty control. I am letting myself trust in the unseen more than before. I know that intimacy is not something that can be forced or managed, so I am getting in touch with what feels most natural. The way I relate to resources is also changing shape, and I allow for that. I'm cultivating security in different ways than I have before. I understand that maturity creates beauty, deepens love, and cultivates inner riches.
Aquarius: I share my gifts.
I am highly independent, but not always a lone wolf. Right now, I open myself further to partnership, to relationship, to connection with others. I lean into connections. Things are changing deep within my core. My sense of security will need to find new foundation. Sometimes I feel unsettled, and that's okay. Fortunately, the partners, friends, and wider community that I have will see me through any anxieties I may harbor. I sense that I am coming further into my angelic nature and connecting with my higher gifts. I am grateful that there are many I will be able to share these gifts with. It would be a shame to keep them only to myself.
Pisces: I am an inspiration.
There are ways that I am facing myself that feel really rewarding right now. People are helping me make my dreams come true. I am embracing more authentic self-expression and it is allowing me to be even more creative. I am not afraid to be seen. I value my subtle and sensitive gifts and know that what I have to offer is healing and inspirational. I am making great strides this year in terms of my career, public appearance, and my calling. With expansion must come rest. If I need to retreat, I will honor that. My rhythms will support restoration even amidst growth. I prioritize my wellness in this time of growth.