Full Moon in Cancer
January 17, 2021
6:48pm EST/3:48pm PST
Theme: Connecting With Divine Mother
by Andrea Dupuis
Cancer Full Moon's tend to be very emotionally intense. Even though the Moon is at home in the sign of Cancer, a Full Moon amplifies our feelings, so it can feel overwhelming.
A Full Moon brings the unconscious to the conscious. Anything we've not allowed ourselves to feel can come to light this week. If we are happy, the Full Moon amplifies that. If we are tired, the moon amplifies it, if we are angry, the moon amplifies the anger. Repressed feelings can also come to the surface. 
With a Cancer Full Moon we are asked to look deeper at 4th House matters – our home, our mothers, our roots, our hearts. These themes will be important this week. Cancer is a very watery sign so we may even notice more rainfall, floods, and excess water. 
This Full Moon is also opposite Pluto, the planet connected to power and the underworld. This push pull aspect between the Moon and Pluto can bring to light some very painful and challenging topics internally and externally. 
We are never at the whim of the planets, our knowledge of the transits allows us to use the energy they provide to grow and to evolve ourselves.
This week we can take advantage of the powerful Full Moon energy by connecting with the sign of Cancer and it's archetype – The Divine Mother. We all have this archetype inside of us and we can pull on her guidance when we feel lost and overwhelmed. 
The Mother Archetype asks us to take a deep look at how we nurture and care for ourselves in a healthy way. She creates a safe space for us to rest and to feel soothed by her love. She is an ever loving presence who loves us gently and offers sweet care and guidance. 
Tapping into this archetype can offer a lot of solace this week.
This Full Moon asks you:
How can I best nurture myself right now in these challenging times?
What is my relationship to my own inner mother?
How can I connect to the nurturing side of myself? 
Ways to connect with your own inner mother… 
Do a heart healing meditation 

Do an inner child meditation 

Spend time in nature 

Spend time with loved ones

Nurture yourself in a way that feels good to you 

Listen to heart centered binaural beats

Work with your mother wound – Watch this session with Shay.
We are also in the Mercury retrograde shadow period (the week or two leading up to when the planet turns retrograde). As always these times can cause challenges in communication and an increase in mental activity, overwhelm and confusion. How a transit impacts you depends on where the planets land in your own personal chart. 
The best way to understand the planets and how they uniquely impact you, is to learn to read your own chart (and the chart of others). You can even make extra money doing it!
We are also nearing the end of Venus Retrograde in Capricorn on January 29th, this will offer a beautiful relief for many.
Read about it here.
---
Horoscopes For Each Sign – The area of life you can release something this Full Moon
If you do not know your Sun, Moon, and Rising sign, you can click here to generate your chart.
Look at your Rising Sign first, then Moon, then Sun.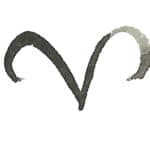 ARIES: Home, mother, family, emotional wellbeing, ancestral roots, the heart
TAURUS: Siblings, online business, general business, local life, relatives, short distance travel, writing, speaking, teaching, the mind
GEMINI: Self-worth, money, what you eat, your voice, possessions, skills and talents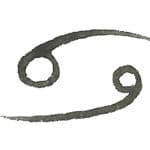 CANCER:  Yourself, ego, how you present yourself to the world, your looks, identity
LEO: Spirituality, your dream world, the past, pain and loss, isolated places such as hospitals, prisons and institutions, channelling
VIRGO: The greater network, large groups of people, acquaintances, community, social media, online communities, good luck, money
LIBRA: Work, self-employment, your career, public image, leadership
SCORPIO: Father, gurus, spiritual community, foreign travel, blessings, your belief systems, spirituality
SAGITTARIUS: Death and rebirth, the occult, big life changes and transformation, sexuality, inheritances, other people's money
CAPRICORN: Romantic partner, business partner, clients
AQUARIUS: Your service to the world, day job, enemies, your physical body, health, animals, daily routines, therapy
PISCES: Lovers and romance, play, hobbies, fun, art, intellect, creation, children