New Moon Solar Eclipse in Libra
October 14th, 2023 ~ 10:55am PT/1:55pm ET
Theme: Riding the Waves of Massive Change
By: Andrea Dupuis 
On Saturday we have a New Moon Solar Eclipse in the sign of Libra. Eclipses bring big profound endings and new beginnings both personally and collectively. We have two eclipses in October, ushering massive change for many of us this month. 
The first one occurs on the 14th and the other on the 28th. The two weeks before a set of eclipses and the two weeks after is considered Eclipse Season. You can read more about how to handle the energy of this season here.
This eclipse is visible in some parts of the US (Oregon, California, New Mexico, Texas, Utah, Nevada), Mexico and parts of South and Central America. Where an eclipse is visible represents the areas on earth where it'll have the most impact on us internally. Check here to see if it crosses over you.
The eclipse on the 14th occurs in the sign of Libra – in Greek mythology Libra is connected to the goddess Themis. She is shown holding the scales with a blindfold on. Libra energy is very much about balancing the scales, diplomacy, fairness, justice and truth. 
Libra always takes both sides of an issue or challenge into consideration and comes to a fair choice based on truth. The blindfold indicates she isn't biassed or choosing sides. She is neutral. 
Over the next month themes related to fairness, justice and truth can come to the surface. Anything that's been hiding under the surface can come to light. Lies can be exposed. It's important for us to see where we are biassed in our own lives and beliefs and take a step back and look at things objectively. 
Not only does Libra exemplify divine law and order, it's also the natural ruler of the 7th house – the astrological house associated with marriage and partnerships (including business partnerships and clients). It is the house of 'we' and 'us'.
This eclipse is the first of the Libra eclipses occurring over the next couple of years as we move away from Taurus/Scorpio themes into Libra/Aries themes. This axis is all about "we" and "I" and how to maintain sovereignty while in connection with others, and to also lean into our relationships and connect deeper with others. Where Libra is very focused on others, Aries is all about the self. 
On a personal level, we may be asked to look deeper at our relationships with others… Do we tend toward hyper independence or co-dependence? Can we find a way to create beautiful interdependence in our relationships? How can we take time for ourselves if we tend on the Libra side, and how can we spend more time with others if we tend on the Aries side?
The last set in Aries and Libra was 2014-2016. 
What was going on in your life at that time? 
What was occurring in your relationships? 
Similar themes can re-surface for us to look at and to finally clear. 
It's best to look where Aries and Libra are in your chart, the houses they rule and pinpoint what themes will be occurring for you personally. You can learn to read your chart here. 
You'll feel this eclipse strongly if you are Libra Sun, Moon, Rising or North Node. Since it's occurring with the south node, the past can come back. Old issues and patterns can re-emerge so pay attention to that and make better choices this time around.
Eclipses are the most powerful cosmic event – they offer an opportunity for the biggest and most profound transformations for us, especially if they hit important points in our charts. 
The time leading up to an eclipse can feel unnerving, we may sense something big is about to happen. We can feel fearful, on edge, paranoid or just anxious for no reason.
It's super important to slow down around eclipses, to tend to ourselves and to be careful not to take big risks or overcommit. Think of it as the ultimate yin time – rest, connect with your loved ones, stay close to home, relax and enjoy the changing season. 
This week: rest, relax, go easy. Be careful around the eclipses, pay close attention to your thoughts. In ancient astrology they warned to watch your thoughts during eclipse time as they could stick long term. It's not a time to take big risks. It's a deeply spiritual time to contemplate your life, journal, pull cards, be in ceremony, sleep… 
Mediate, go deep into yourself. Cocoon, rest, go slow. Honour your feelings. You will come out the other side brighter.
Download our Free Eclipse Season Survival Guide to discover: The Do's and Don'ts for Thriving During Eclipse Season, Tips for managing big emotions during this time and How to use this potent energy to make massive changes in your life.
---
Who this New Moon Solar Eclipse Impacts the Most:
Libra Sun, Moon, Rising or North Node
Virgo Sun, Moon or Rising
Gemini Sun, Moon or Rising
Cancer Sun, Moon or Rising
Leo Sun, Moon or Rising
---
Which area of your life this New Moon Solar Eclipse will bring change to your life, based on your zodiac sign.
Instructions for looking up your Rising (Ascendant sign, Sun and Moon sign): 
Look at your Rising sign first, then Moon, then Sun.
If you don't know your Signs, you can pull up your chart here.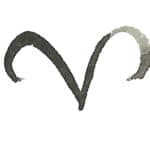 ARIES: Romantic partner, business partner, clients
TAURUS: Your service to the world, day job, enemies, your physical body, health, animals, daily routines
GEMINI: Lovers and romance, play, hobbies, fun, art, intellect, creation, children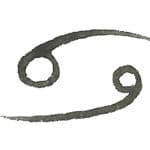 CANCER: Home, mother, family, emotional wellbeing, ancestral roots, the heart
LEO: Siblings, online business, general business, local life, relatives, short distance travel, writing, speaking, teaching, the mind
VIRGO: Self-worth, money, what you eat, your voice, possessions, skills and talents
LIBRA: Yourself, ego, how you present yourself to the world, your looks, identity
SCORPIO: Spirituality, your dream world, the past, pain and loss, isolated places such as hospitals, prisons and institutions, channelling
SAGITTARIUS: The greater network, large groups of people, acquaintances, community, social media, online communities, good luck
CAPRICORN: Work, self-employment, your career, public image, leadership
AQUARIUS: Father, gurus, spiritual community, foreign travel, blessings, your belief systems, spirituality
PISCES: Death and rebirth, the occult, big life changes and transformation, sexuality, inheritances, other people's money
---

Our Become Your Own Astrologer Course is LIVE!

Discover How To Read Your Own Chart And The Chart Of Others With Accuracy And Ease…

(And Even Make Extra Money Doing It!)