New Moon in Leo
July 28th, 2022
Theme: Lead with Love

by Andrea Dupuis
This New Moon in Leo is an invitation to connect to our inner fire in a gentle loving way. The lesson of Leo is not to be the biggest baddest, most opinionated person in the room, but the one who leads with the most amount of love.
Leo is connected to the Strength Card in Tarot. In the traditional tarot, the image is of a woman taming a lion by gently holding its mouth open. She shows how to use gentleness and divine connection as a way to tame our 'lower' or animal selves. 
Our true strength isn't in how tough we are, how angry we can get or how aggressive we are, but in how gently and gracefully we can treat ourselves and others. 
This New Moon is also only days before a very important cosmic event. The conjunction of Mars, Rahu and Uranus. This event can bring about intensity, aggression, volatility and unexpected events. 
A lot can come up around this time both outwardly and inwardly, so we must be as gentle as possible with ourselves and others. 
When we feel the fire rising and the urge to communicate from our lower selves this week, we must take a step back, connect into our hearts and remember to speak as sweetly as possible. 
Now is the best time to practice having conversations with ourselves and others from a loving place. Communicate  your truth to others in a soft way from the heart.
There's a time and place to be bold and communicate fiercely – now is the time to try another way. It can be rough out there, we could all use a little more gentleness and love. 
A New Moon brings forth an opportunity to set our intentions for the next month. We can do that using whatever rituals feel best for us. Prayer, meditation, tarot, there are many ways to honour this moon phase. It's the time to 'plant the seeds' we want to sprout on the Full Moon. 
The Conjunction of Mars, Rahu and Uranus on July 31st is a once in a lifetime event happening in the sign of Taurus – a sign that rules money. It also rules enjoyment, farming, crops, animals such as cows or bulls, and food. 
There will most definitely be changes occurring in these areas. They may not be felt on the day of the event, but they set in motion a cycle that will last for many years. It will be felt the most for the couple weeks before and after the event. If you've felt a build-up of energy this may be why. 
This conjunction will impact Taurus Sun Moon and Rising the most, also Aries and Scorpio Sun Moon and Rising, as well as Aquarius Sun Moon and Rising.
This New Moon is also in an aspect to Jupiter, which goes retrograde on the 29th. When a planet is retrograde it appears slower in movement – almost as if it's going backward. It's also much closer to the earth. Because of this, it's not operating as it typically would. It's not necessarily a good or bad thing when a planet is retrograde, but it can mean themes related to that planet are amplified.
Jupiter is our blessings and our spirituality, good luck, spiritual teachers and our overall optimism. You may notice your mood feeling off, not being able to access your joy, and feeling like you're struggling to keep your head above water. 
This could be the opposite for many of us – we feel Jupiter stronger and feel more connected to our spirituality. We each have a unique chart and no transit impacts us the same. The commonality is that Jupiter themes will be amplified between July 29th and November 4th. 
The retrograde is felt the most when the transit begins and when it ends. When it stations and when it begins direct again.
New Moon Ritual Ideas:
With a fiery Leo New Moon, it's good to go to the opposite element if you're feeling agitated or tired. Water bathing can be helpful – getting into the ocean, a river, waterfall. Anywhere you can safely swim to cleanse the intensity.

Getting still and quiet with yourself and clear on your wants and desires at this time. Rituals don't have to be fancy. 15 minutes with yourself is perfect. You may notice you can contact your inner voice easier. 

Rest up! Sleep is an important daily ritual. We are often tired around New Moons so honour your need to sleep. 
It's called the dark moon phase for a reason. It's when the Moon is not visible in the night sky. It represents a time to go inward and reflect and meditate, pray and spend time alone. 
Here's what you can do to support yourself during this New Moon and the intense cycles surrounding it:
Set intentions for you and your life 

Do a new moon ritual 

Work on affirmations or a vision board 

Breathwork 

Yin yoga

Spend time in nature 

Spend time with close friends 

Psychic channelling or connecting 

Dream analysis – dreams can be full of symbolism and meaning 
You may find you are more sensitive right now.
Here's what what to avoid on a New Moon:
Large crowds or noisy places 

Taking concrete and solid action (wait until the moon is visible again two days after a new moon) 

Intense conversations – wait until after the new moon to have them
Who this New Moon will impact the most:
Leo Sun, Moon and Rising
Cancer Sun, Moon and Rising
Sagittarius Sun, Moon and Rising
Pisces Sun, Moon and Rising
---
Horoscopes For Each Sign – The area of life you can set your intention this New Moon:
If you do not know your Sun, Moon, and Rising sign, you can click here to generate your chart.
Look at your Rising Sign first, then Moon, then Sun.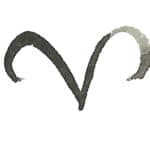 ARIES: Lovers and romance, play, hobbies, fun, art, intellect, creation, children 
TAURUS: Home, mother, family, emotional wellbeing, ancestral roots, the heart
GEMINI: Siblings, online business, general business, local life, relatives, short distance travel, writing, speaking, teaching, the mind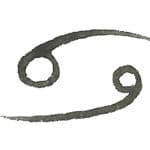 CANCER:  Self-worth, money, what you eat, your voice, possessions, skills and talents
LEO:  Yourself, ego, how you present yourself to the world, your looks, identity
VIRGO: Spirituality, your dream world, the past, pain and loss, isolated places such as hospitals, prisons and institutions, channelling
LIBRA: The greater network, large groups of people, acquaintances, community, social media, online communities, good luck, money
SCORPIO: Work, self-employment, your career, public image, leadership
SAGITTARIUS:  Father, gurus, spiritual community, foreign travel, blessings, your belief systems, spirituality
CAPRICORN: Death and rebirth, the occult, big life changes and transformation, sexuality, inheritances, other people's money  
AQUARIUS: Romantic partner, business partner, clients, anyone you have contracts with
PISCES: Your service to the world, day job, enemies, your physical body, health, animals, daily routines, therapy   
---