Full Moon Lunar Eclipse in Cancer 
Friday January 10, 2020 @ 11:21am PT at 20° Cancer
Eclipse Portal Mood: tired, chaotic, vivid dreams, unexplained anxiety, heaviness, sleepiness and wanting to sleep, sleep, sleep!
Feel familiar?
This time between the Solar Eclipse on December 25th until January 10th is called the 'Eclipse Portal' and can feel intense and uneasy.
While we were graced with a somewhat gentle Solar Eclipse in December, things have amped up astrologically leaving many of us feeling heightened anticipation alongside general weariness.
The Full Moon Lunar Eclipse in Cancer on January 10th at 11:21am PT will be seen from Europe, Asia, Australia and Africa. It will impact those living or visiting these areas the most.
It's a Penumbral eclipse which means it's much more subtle than other eclipses and not as easily observed as a full or partial eclipse. The moon may look slightly more shaded than usual.
For those not in the viewing area, we'll feel the impact depending on our natal charts and the condition of our Moon and where the sign of Cancer lands in our natal chart. (See your Rising sign below for more).
For many, an eclipse feels like a small blip, or nothing at all, for others it can bring in HUGE life changes. If you have planets within 4 degrees of the eclipse point (20° of Cancer) you will likely feel it. It's important to assess and feel into how the energy impacts you uniquely beyond what you read or are told as a chart is complex.
Generally, Cancer is a water sign, so expect lots of rainfall, strong emotions and the need for self-nurturance. Cancerian energy is high right now, as is the need to mother and nurture ourselves.
One of the big cosmic themes right now is to LET GO of old worn-out patterns. As with all full moon's, harness the energy by letting go of old karmic patterns and habits. This eclipse is like a turbo full moon. It's time to release and let go for good!
The Cancer Full Moon Eclipse is also taking place opposite the stellium of planets currently in Capricorn, I spoke about this last month – visit the report here for more.
The Moon is opposite the Sun, Mercury, Saturn, Pluto and Ketu. These oppositions bring a heaviness and seriousness to the soft gentle Cancer moon. They can also indicate big karmic changes in our lives and dramatic life events. Again, we are all impacted individually depending on our charts.
All of these moon oppositions are coinciding with a MAJOR cosmic event on January 12th, the conjunction of Saturn (the planet of karma and responsibility) with Pluto (the planet of transformation). You may experience, either literally or figuratively an area of life see massive changes. It depends on your personal chart and where Capricorn falls.
The purpose of this conjunction is for you to take responsibility and level up in an area of your life. Sometimes this means letting go of something else, of saying goodbye to people, patterns, and habits that no longer serve your next level of evolution. (The last one occurred on November 8, 1982 at 27° Libra).
Thank goodness we have a trine from the lovely Neptune to soften some of this intensity. Neptune asks you to go inward, to focus on your spiritual world, to pay attention to your intuition and deep spiritual self. Your beautiful soul, essence and inner being. It's a soft energy that can guide you through this transit.
Ask yourself: How can you 'mother' yourself during this wild time? How can you connect deeper with your inner self, your soul, the eternal part of you?
One other cosmic note: Uranus goes direct this weekend, our plans can start moving forward! Yay.
Full Moon Ritual – best done under the bright light of the moon
Have a pen and paper handy
Take some time to meditate by listening to some music, using a mantra, anything that works to get you into a meditative space
Close your eyes and feel deep into your heart – don't rush this process, really feel into it
When you feel ready to write down one area or specific thing in your life you feel ready to let go of.
Have a container of water nearby, and burn the piece of paper (use tweezers to hold it without burning your fingertips). As it burns really imagine letting it go.
After you've let it go, cleanse – bath with rose petals, salts, crystals, feel the energy of this issue, pattern, person, whatever it is really drain from your system as the water drains.
Put on some nice fun dancey music
Dance in the moonlight!
Pull some tarot or oracle cards for advice for the next month until the next full moon ('What do I need to know about the next month?')
Instructions for looking up your Rising (Ascendant sign):
If you don't know your Rising Sign, you can pull up your chart here.
Enter your info… and you'll get a chart. (Note you must have your accurate birth time to use your rising sign, even two minutes off can change it):
The one on the right with letters 'ASC' is your Rising Sign, so look at that first, followed by your Moon Sign: ☽ and your Sun Sign: ☉
Rising, Moon and Sun Signs, areas this Moon will impact you: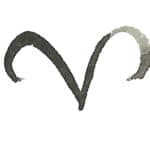 ARIES – Home, mother, family, emotional wellbeing, ancestral roots
TAURUS – Siblings, online business, general business, local life, relatives, short distance travel, writing, speaking, teaching, mental energy
GEMINI – Self-worth, money, what you eat, your voice, possessions, skills and talents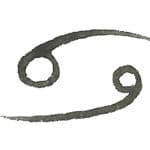 CANCER – Yourself, ego, how you present yourself to the world, your looks, identity
LEO – Spirituality, your dream world, the past, pain and loss, bed pleasures, isolated places such as hospitals, prisons and institutions, channelling
VIRGO – The greater network, large groups of people, acquaintances, community, social media, online communities, good luck
LIBRA – Work, self-employment, your career, public image, leadership
SCORPIO – Father, gurus, spiritual community, foreign travel, blessings, your belief systems, spirituality
SAGITTARIUS – Death and rebirth, the occult, big life changes and transformation, sexuality, inheritances, other people's money
CAPRICORN – Romantic partner, business partner, clients
AQUARIUS – Your service to the world, day job, enemies, your physical body, health, animals
PISCES – Children, lovers, sex, play, hobbies, fun, art, intellect, creation