Full Moon in Cancer
January 6th, 2023
6:08pm EST / 3:08pm PST
Theme: Connect With Your Inner Mother
by Andrea Dupuis
With this lovely Cancer Full Moon on January 6th can come a sweet exhale after a long period of heaviness for many of us.
The astrology from late January-late April 2023 is quite gentle, and we can make great progress, feel inspired and things can move forward gracefully!
If you've felt stuck or heavy for a long time, this Full Moon can feel like a breath of fresh air, and a welcomed change of pace.
With all the planets going direct this month, they are supporting us to move forward, to make the changes we need to make, to get our projects moving, to feel more resourced and to move ahead clearly.
Astrology shouldn't be about predicting what will happen, it's about using the planets and their cycles the best we can. To guide our lives in the most harmonious way. When we use the themes and energies of the planets to guide our lives, we are in tune with the natural flow of life. 
A Full Moon is a great time to connect with the themes of the planets and apply to our life.
This Full Moon in Cancer asks us to connect to and amplify our Inner Mother Archetype. Our Inner Mother has a well of deep wisdom to bestow on us when we connect with her.
Regardless of how we identify or whether we're a biological mother or not, we all have this inner mother within us. She is the one who guides us through the dark, who nurtures us when we're road weary and who offers a safe place for us to rest our heads. 
Now is the ideal time to let our Inner Mother guide us on the best way to move forward in our lives.
Here are some questions to tap into the wisdom of your Inner Mother…
(When you connect with her you can imagine her as the ideal mother you didn't experience. Imagine her as an all loving force. One who looks upon you with the deepest love and care and accepts you exactly as you are.) 
What do I need right now? Use one word to describe what you need at this time.
What would nourish me in my life?
Are there any places in life where I can be softer with myself? 
How can I be my own best mother?
On the shadow side, when Cancer energy is amplified by the Full Moon, we have to watch out for the disempowered side of this archetype. She can also come along and overtake us. When in the shadow, the inner mother over-gives, smothers, is too forgiving and acts like a martyr – doing many things for others with little care for herself. 
She can also enmesh with others and care-take at the detriment to the other – not allowing for their independence or sovereignty.
To ensure you use the energy of this Cancer Full Moon in an empowered way, focus on how your Inner Mother can nourish you, rather than over giving to others. Give your Inner Mother a voice. Imagine her as a person and spend time in connection with her. You can do this through journaling or connecting to her archetype in the form of goddesses and myth such as Mother Mary or Isis, Hathor, Kali or Shakti. There are so many myths from various cultures you can call on.
What does it mean to amplify your own inner mother? 
It means treating yourself with the love and respect you deserve. 

Holding yourself in high regard.

Nurturing and caring for yourself when you're in pain or heartache.

Cooking for yourself or eating healthy 

Cleaning your home 

Being disciplined

Taking rest when you need it

Offering yourself understanding and empathy

Being the safest place on earth for yourself 

Only letting healthy people into your life
Spend some time this week on the above list, assessing where you can offer yourself deeper nurturance. 
---
Horoscopes For Each Sign – The area of life you can release something this Full Moon
If you do not know your Sun, Moon, and Rising sign, you can click here to generate your chart.
Look at your Rising Sign first, then Moon, then Sun.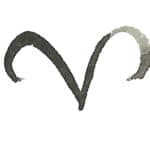 ARIES: Home, mother, family, emotional wellbeing, ancestral roots, the heart
TAURUS: Siblings, online business, general business, local life, relatives, short distance travel, writing, speaking, teaching, the mind
GEMINI: Self-worth, money, what you eat, your voice, possessions, skills and talents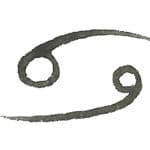 CANCER:  Yourself, ego, how you present yourself to the world, your looks, identity
LEO: Spirituality, your dream world, the past, pain and loss, isolated places such as hospitals, prisons and institutions, channelling
VIRGO: The greater network, large groups of people, acquaintances, community, social media, online communities, good luck, money
LIBRA: Work, self-employment, your career, public image, leadership
SCORPIO: Father, gurus, spiritual community, foreign travel, blessings, your belief systems, spirituality
SAGITTARIUS: Death and rebirth, the occult, big life changes and transformation, sexuality, inheritances, other people's money
CAPRICORN: Romantic partner, business partner, clients
AQUARIUS: Your service to the world, day job, enemies, your physical body, health, animals, daily routines, therapy
PISCES: Lovers and romance, play, hobbies, fun, art, intellect, creation, children