Full Moon at 27 Degrees of Gemini
December 18th @ 8:36pm PT/11:36 ET
Theme: Revisiting Love
by Andrea Dupuis
This month's Full Moon occurs in the constellation of Gemini. This will be a light, active and mentally stimulating Full Moon. It's also in a nice positive aspect to Jupiter, so we can expect an enjoyable and lighthearted Full Moon, which is a nice break after the intense eclipse season!
The day after the Full Moon, Venus turns retrograde – meaning it appears to stop in the sky and go backward. Venus is the planet of love, so this is a pivotal time to revise, revisit and refine your romantic relationships. Read more about the Venus Retrograde here.
The theme of Love will be big this month and well into January. Gemini is represented by The Lovers Card in traditional tarot. In the image a man and woman are depicted (Adam and Eve in some decks) considering making a choice while an angelic being looks down on them – believed to be Archangel Gabriel – the messenger of God. 
On the deepest level, the Lovers Card represents relationships and the connection we experience within ourselves (our inner woman and inner man, inner mother and father, ego and spirit) as well as our relationships with others.
The deepest and most profound relationship we have is when we develop a healthy union between our inner male and female sides. The Lovers Card asks us to not only look at our relationships with others, but to focus on creating internal unity as well. 
Gemini is an air sign and when there's a lot of Air element, or Vata energy occurring we feel a bit flighty, ungrounded and busy. Expect lots of communications, plan making, business busyness and general mental stimulation. It's not the time for deep rest and relaxation, now is the time to stay on your feet! 
Gemini is the sign of the cosmic messenger, so expect lots of incoming messages, conversations and connections a week before and after the Full Moon.
It rules the 3rd house – the house of communication, business, writing and speaking, so these areas may feel amplified. 
For many of us, the holiday season is packed full of connection, community, family and catching up. The energy of the season perfectly lines up with a Gemini Full Moon. 
You may feel ungrounded during this Full Moon, so take time in nature to connect to yourself and try to stay away from electronics if you can. Eat wet foods such as soups and stews, and take good care of yourself. Immerse in water when you can and put your feet on the earth. 
Who this Full Moon impacts the most:
Gemini Sun, Moon and Rising 
Sagittarius Sun, Moon and Rising
Pisces Sun, Moon and Rising 
To a lesser degree:
Leo Sun, Moon and Rising
Cancer Sun, Moon and Rising
Full Moon Contemplations
What patterns are being revealed about my relationships? 
What patterns can I work on in my relationships 
What is the quality of the relationship between my inner man and woman?
How does this relationship reflect in my outer relationships?
Fire Burning Ceremony For Releasing
(Do this under the bright light of the moon if you can)
Prep: Have a pen, paper, glass or metal container filled with water and tweezers on hand.
Cleanse and purify your space by burning rosemary, bayleaf, cedar, sage or any herbs related to your heritage.
Take some time to meditate by listening to some music, using a mantra, do breathwork or a guided visualization – anything that works to get you into a meditative space. You can sit at your alter, outside or just somewhere in your home that feels good to you.
Close your eyes and feel deep into your heart – don't rush this process, really feel into it
When you feel ready to write down anything in your life you feel ready to let go of. It can be names of people you want to cut chords with, patterns, old hurts. Space them out so you can cut them up to burn. You may have several listed on the page.
Rip or cut up the words you wrote into separate pieces. Fold each one up individually and burn over the container of water (using the tweezers so you don't burn your fingers)  As the burns really imagine letting it go. I've noticed the ones we're the most afraid to let go of don't burn as fast!
Thank the fire for helping you let go and transmute and close the space.
After you've done the fire burning, cleanse yourself in water  – have a bath with rose petals, salts, crystals, feel the energy of this issue, pattern, person, whatever it is really drain from your system as the water drains. You can have a simple shower instead, just envision it all draining and you starting fresh.
Put on some nice fun dancey music
Dance in the moonlight! Celebrate the newness you've created by letting go
---
Horoscopes For Each Sign – The area of life you can release something this Full Moon
If you do not know your Sun, Moon, and Rising sign, you can click here to generate your chart.
Look at your Rising Sign first, then Moon, then Sun.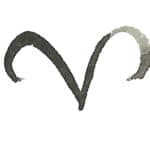 ARIES: Siblings, online business, general business, local life, relatives, short distance travel, writing, speaking, teaching, the mind
TAURUS: 2 Self-worth, money, what you eat, your voice, possessions, skills and talents
GEMINI: Yourself, ego, how you present yourself to the world, your looks, identity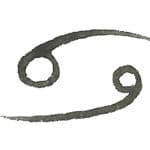 CANCER:  Spirituality, your dream world, the past, pain and loss, isolated places such as hospitals, prisons and institutions, channelling
LEO: The greater network, large groups of people, acquaintances, community, social media, online communities, good luck, money
VIRGO: Work, self-employment, your career, public image, leadership
LIBRA: Father, gurus, spiritual community, foreign travel, blessings, your belief systems, spirituality
SCORPIO: Death and rebirth, the occult, big life changes and transformation, sexuality, inheritances, other people's money
SAGITTARIUS:  Romantic partner, business partner, clients
CAPRICORN: Your service to the world, day job, enemies, your physical body, health, animals, daily routines, therapy
AQUARIUS: Lovers and romance, play, hobbies, fun, art, intellect, creation, children
PISCES: Home, mother, family, emotional wellbeing, ancestral roots, the heart