For many of us, going to therapy or seeking relationship wisdom comes at a time of necessity. We need to fix something that's broken, and urgently seek out a "how to". We have a child on the way and scramble to learn up on as much as we can in 9 months. While this may work some of the time, this style of acquiring wisdom or learning can come with an awful lot of pressure.
After reading a book, it may take many months, or even years for the learning to truly sink in. Gathering information, sorting it with what feels right and true for each of us as individuals takes time. What if doing therapy or learning  how our relationship patterns play out in present day was more common? Imagine what the landscape of romantic relationships might be if as a culture, we became devoted to seeking to understand ourselves and others as a normal step of transitioning into healthy adulthood. By taking an active approach to nurturing our relationship and communication skills, we're showing our partners (or potential partners) that we are not only committed to having a great relationship, but that we're invested in ourselves too.
Once we're in a relationship, our commitment must extend throughout the entire life of that relationship, not just in the beginning. Opportunities for growth are endless and each day we have to make a conscious choice to grow together or apart. These books are gateways to a more conscious relationship, and communication that can support deep inner work, connectedness, and a relatable understanding inside of a romantic union. It's also basically a compilation of my two fav Conscious Relationship duos – Harville Hendrix and Helen Lakelly Hunt, and Gay & Kathyln Hendrcks!
Inside the pages of these gems, you will discover:
More about yourself and your childhood wounds that could be impacting your ability to have a great relationship with someone.
Conscious communication skills.
How to give and receive love in the languages both you and your partner understand.
How to nurture a long-term relationship or marriage.
How to fight in a healthy way with your partner.
Conflict resolution skills.
How your own unique life experiences have shaped your perceptions and how you express yourself when you're angry, sad, or afraid.
How to understand your partner better, so conflict resolution becomes easier.
The spiritual journey of conscious partnership, and the philosophy behind committing to growth over a relationship that is just there to fill a need.
1. Getting the Love You Want by Harville Hendrix & Helen LaKelly Hunt
I've studied the work of these two for years, and in 2019 Ben and I went up to the Esalen Institute to take part in their Getting the Love You Want workshop! Highly recommend if you're partnered and want to learn new ways of communicating and resolving conflict together. They actually just brought their Getting the Love You Want Workshops online, and you can use the discount code 'RISINGWOMAN' to get 10% off when you register. I recently interviewed Harville and Helen and you can watch that talk on the Rising Woman Youtube channel.
"There's another good reason to stop negativity: the negativity that we express towards our partners comes back like a boomerang and affects us as well. That's because the old brain does not know whether the negativity is being directed outwards or inwards. This theory has been backed up by research. For example, studies show that when one person yells at another, the person being yelled at produces more of the stress hormone cortisol. That's to be expected. But, surprisingly, the same increase in cortisol is seen in the angry person as well. One could say that any negativity that we direct toward others is a form of self-abuse."
2. Conscious Loving by Gay & Kathlyn Hendricks
This book reminded me of a lot of the in-person shadow work training I did with my teacher for 4.5 years. Gay and Kathyln have a beautiful style of teaching and delivering spiritual truths about relationship. Their work is slightly on the more "esoteric" side of things, and way less clinical than the work of the Gottmans.
"Willingness to learn from each moment–as opposed to defending ourselves by stonewalling, explaining, justifying, withdrawing, blaming–is much more important than IQ, family background or education. The great advantage of openness-to-learning is that you're in charge of it at all times. You can choose to shift out of defensiveness into genuine curiosity at any moment. Withdrawal and projection are the natural outcomes of withholding. When you withhold, you keep inside yourself things that should be expressed. The very act of hiding these things takes you one step back from the relationship. A result of this withdrawal is that you will begin to project. In other words, you will begin to attribute to other people things that are actually issues of your own."
3. Making Marriage Simple by Harville Hendrix & Helen LaKelly Hunt
Making Marriage Simple was a really quick and fun read. While Ben and I were in Mexico a few winters ago, we hit a rough patch. We were in the power-struggle pretty full on leading up to our wedding and I was feeling exhausted with my own inner-chaos. I binged this book and got so much out of it. What I love about this particular book of theirs is that they bring playfulness to their teachings, and they've simplified everything down (there are even some cartoons in the book) so that anyone can grasp and implement the teachings. Anyone in a committed relationship will benefit from this book!
4. Embracing the Beloved by Stephen and Ondrea Levine
For most, in the initial impact of bodies and minds, there arises an intensity and elation that draws each to the other. We have literally "fallen in love". We have stepped off the ground and swooned into deep desire and broad emotions. But this chemical euphoria does not last, the phenylethylamines (PEAs) become chemically neutralized after a year or two of being metabolized, like any drug. The natural high of romantic love falls away.
The chemical component of this delightful hysteria gets our attention. But it is what we do with that attention that invites or discourages deeper involvement. Indeed it is the depth of its focus on what remains "unconscious" that makes a Relatiobship conscious. Romantic love revels on the physical and mental planes, dreaming future paradises in orgies of projection. But exploring together the subtle tug-of-hearts, which trembles at the edge of commitment, we move from the romantic to the harmonic.
This is not the delicate struggle of romance but a harmony of hearts, which includes the sympathetic pains of our ongoing births. And the sympathetic joy – one of the Buddha's "great faculties of the heart" – which is the happiness at a other's happiness. An attuned, compassionate caring. Romantic love is full of confessions and deceits. Harmonic love is a deep attunement in which self and "other" tend to merge in the Beloved. Romantic love is impulsive and filled with illusions and grief. Harmonic love is present and awake. Romantic love relates to (rather than with) another as it imagines them to be. Harmonic love experiences them within, as is.
5. The Conscious Heart by Gay & Kathlyn Hendricks
Hands down one of the most beautiful books on Conscious Relationship, "The Conscious Heart" is a must read if you're one of those humans who loves to go deep! I do recommend reading "Conscious Loving" first, and then this book if you want the full deep-dive as they compliment each other well in sequential order. That said, if you are a slow reader or simply don't have a lot of time on your hands then you could start with either one! Ben and I used the seven soul -commitments in this book as a guideline for our wedding vows.
6. Receiving Love by Harville Hendrix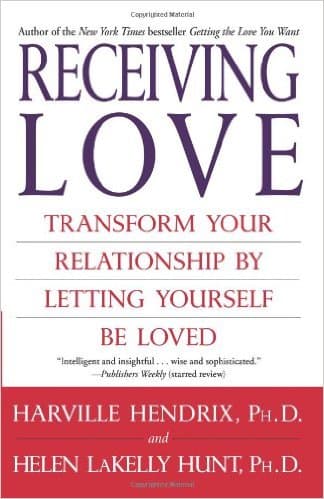 Experiencing empathy, the freedom to explore, trust, and insight can reset your default reactions to a more curious, tolerant, and confident stance. Because our brains are plastic, consistently positive experiences do stimulate existing neurons to adapt and connect in different pathways. Nurturing relationships help us grow psychologically and neurally in ways that are not possible in non-nurturing relationships. As adults, our most important opportunity for a nurturing relationship comes through committed partnership. It's a breakthrough to realize that the purpose of committed relationship is not to be happy, but to heal. And then you will be happy!
7. The Five Love Languages by Gary Chapman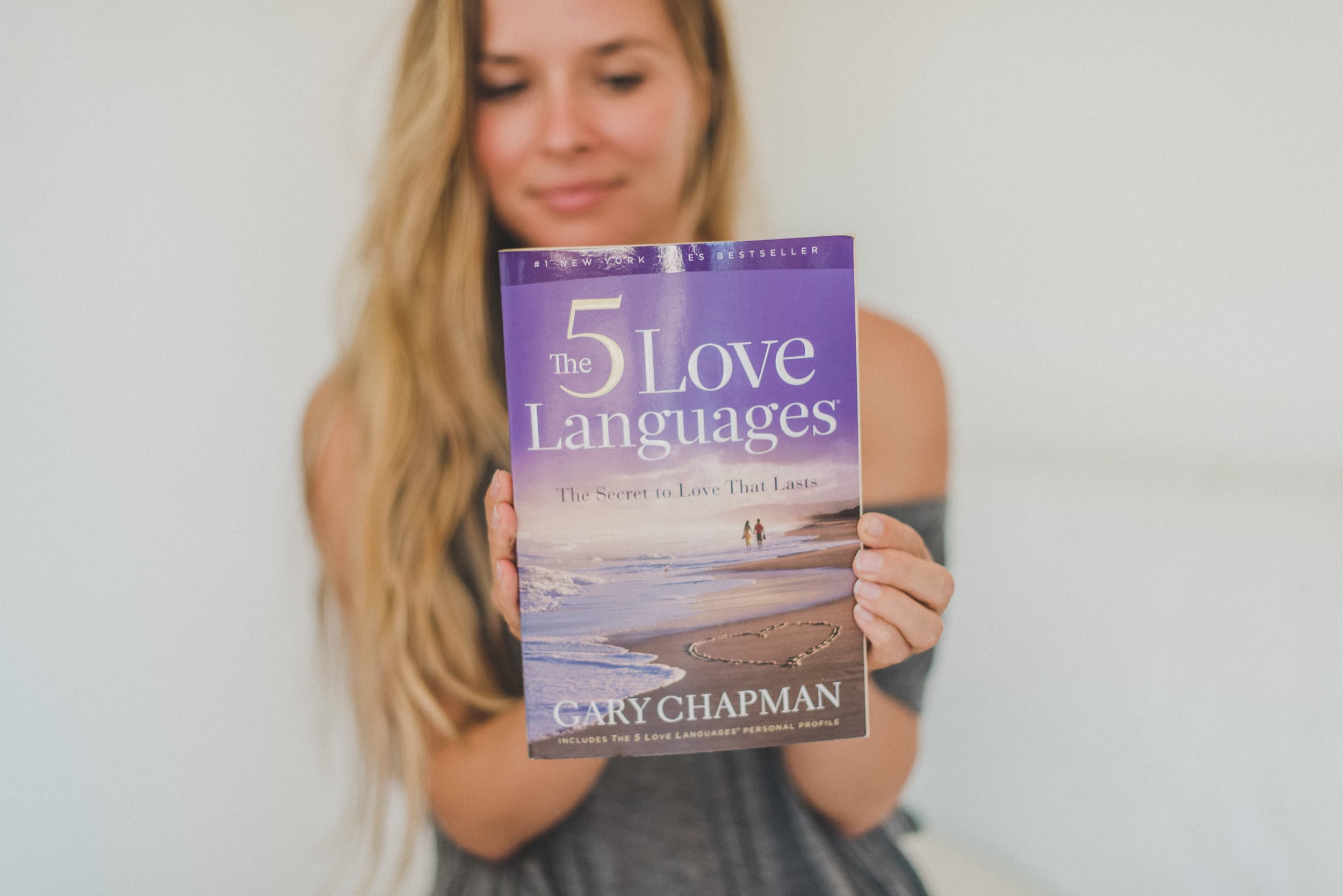 Our spouse will usually interpret our message based on our tone of voice, not the words we use.
People tend to criticize their spouse most loudly in the area where they themselves have the deepest emotional need.
Quality time does not mean that we have to spend our together moments gazing into each other's eyes. It means that we are doing something together and that we are giving our full attention to the other person.
We forget that marriage is a relationship, not a project to be completed or a problem to solve. A relationship calls for sympathetic listening with a view to understanding the other person's thoughts, feelings, and desires.